Hiring Manpower from Pakistan for Bahrain - Work Visa/Work Permit Requirements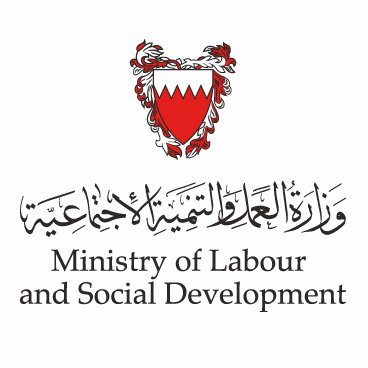 On August 14, 1971, exactly 24 years after Pakistan's independence, Bahrain declared independence. Since then it has constantly evolved in terms of commercial and economic growth.
According to the 2020 census, Bahrain's population numbers 1,501,635 people, of which 789,273 are expatriates, which is more than 50% of the total population. It can be inferred that Bahrain's economic growth relies heavily on expats. That's why it's also an extremely easy country to settle in.
Oil was discovered in Bahrain in the 1930s, and while the oil industry is largely responsible for the country's initial rapid modernization. Though Bahrain is still a major petroleum producer, but it has also become a banking and financial hub in the region. Besides oil and banking, tourism and construction are the major industries.
Expats working in Bahrain are rewarded with high salaries and almost no personal taxes; easily incentivizing expats from all around the world.
To legally work in Bahrain, foreigners need a sponsoring employer who can apply for a work visa on their behalf. Companies in Bahrain can only sponsor a limited number of visas according to their quota for foreign employees, which is relative to the size of the company.
Most expats working in Bahrain are hired from abroad by recruitment agencies, like Kashmir Overseas Employment Services. As English is widely spoken foreign workers have no difficulty in communication with their Bahraini counterparts.
Bahrain Work Visa Requirements
The work visa is valid for one to two years and also grants residency to employees. Foreign professionals wishing to work in Bahrain must first obtain a residency visa as well as a work permit (known in Bahrain as the labor card) before being allowed to enter the country. Work visas require applicants to be at least 20 years old and no more than 65 years to apply or renew online.
Bahraini working visa must be sponsored by an employer or a Bahraini national. The number of visas a company can sponsor is determined by the physical size of the office and national regulations governing foreign quotas. The employer handles the majority of the application process on the employee's behalf. Employer also needs to show a letter of employment, a commercial registration number, the employee's capacity, the contract duration, and other documents which we'll cover shortly.
The work visa process is to be initiated by the employer through Labor Market Regulatory Authority portal. Here's the portal login: https://www.lmra.gov.bh/EMS_Web/
The employer must create his account on the Expat Management System (EMS.)
The employer must submit the following documents for the Bahrain work visa:
For non-commercial institutions and non-governmental organizations: valid license from the competent authority.
For private sector: Latest paid electricity bill. If a new CR is not yet billed, you need to upload a print- out from the electricity and water authority showing that the account had been opened or transferred to that specific CR. If electricity is not your responsibility (for example: shops in Malls, or electricity paid by the landlord), you will need to upload a proof, like the lease contract.
The bill should not be older than 2 months.
Address in the bill must match the employee address.
Visa application form.
Employee's passport.
Passport size photograph.
Sponsorship Letter: a letter of employment indicating employer's name/organization, commercial registration number, employee's capacity, salary, contract duration, employee's name, birth date and nationality.
Employment Contract (in English and Arabic.)
Copy of the contract.
Employee address.
After receiving the approval on the new work permit, pay the fees through the EMS system or visit one of accredited banks.
Print the work permit from the EMS system.
Take the print to the Immigration Office in order to get the work permit sticker.
All work visa applications in Bahrain are typically processed in five business days, but delays can take up to two weeks.
Bahrain Working Hours
In Bahrain, employees work for 8 hours per day or an average of 48 hours/week. Work hours may also be extended for more than 8 hours per day, but should not go beyond 10 hours/day (Article 53). For each additional hour rendered at work per day, a worker is entitled to receive their hourly wage and an additional 25% of the said rate.
Meanwhile, those who work additional hours at night are entitled to receive their hourly wage and an additional 50% of the said rate (Article 54).
However, for Muslim workers, working hours during Ramadan should not go beyond 6 hours per day or 36 hours/week (Article 51).
Employees should not work for six consecutive hours in a day. There must be at least one or more intervals for rest, meals, and prayers (for Muslims). These periods should not be less than 30 minutes, and are not considered part of working hours (Article 52).
Employees are not allowed to stay at work for more than 11 hours per day, including working hours and rest periods (Article 57).
Employees may be asked to report to work on their rest day under certain circumstances. In such cases, the employee may choose between receiving an additional wage equal to 150% of their base rate, or another rest day (Article 57).
Employers should display the working hours, rest days, and rest periods for all worker categories in a spot where it can be easily viewed or accessed in the workplace (Article 55).
KashmirOverseas is one of the leading providers of Pakistani Expatriates to Bahrain. You may contact us for any requirement from Pakistan.
You may also be interested in the following pages with regards to Bahrain.
The Leading Recruitment Agency for Bahrain in Pakistan