Hiring Manpower from Pakistan for Qatar Requirements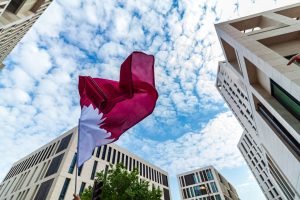 The State of Qatar is an independent Islamic country in the Middle East. Only 15% of Qataris account for Qatar's total population. The rest are expatriates. As such Qatar is one of the most favourable countries for expatriates. The ruling emir has noted that:
In Qatar, they find security and a dignified livelihood.
Qatar New Labor Law
Qatar enacted a new labor law in 2015 to greatly simplify the hiring process. The new labour law replaced the kafala system with contract based system. The new regulations are aimed at making it easier for migrant workers to change jobs and leave the country.It is a step forward towards improving and protecting the rights of every expatriate worker in Qatar. Back then Kafala system required foreign workers to obtain their employers consent to travel abroad or switch jobs, a measure that according to Rights Groups leaved workers prone to exploitation and forced labour.
Here is a document which details the new Qatari Labor along with the benefits to the Pakistani workers: New Qatari Labor Law.
Hiring Manpower from Pakistan for Qatar Requirements (for Employers)
Business owners who wish to recruit workers from abroad can submit online request to get the approval of the Ministry of Labor (MOL).
Here is the link to the portal: Qatari Employers Portal
To Apply online the employer has to login with the smart card. In case the employer does not have a commercial registration or commercial permit, he has to visit the Ministry of Labor.
Select the main branch or other branches which they need to apply.
Enter company's Electricity, Commercial Permit and Commercial Registration numbers.
Supply details about the workers they wish to recruit.
Click "Submit" and print the receipt to review application status in future.
For complete step-by-step instructions, download the: Qatari Recruitment e-Service Quick Guide
Once you complete the above procedure its time for Kashmir Overseas Employment Services to take care of all your hiring requirements from Pakistan. Please email us at: info@kashmiroverseas.com
Requirements to Obtain Qatar Work Visa (for Employees)
Foreign employees will need a work permit as well as a residence permit before they can begin employment in Qatar. The following documents are necessary in applying for a work permit:
The employment contract
A duly completed application form from the Ministry of Labour
A medical certificate proving that the employee is in good health
A copy of the employee's passport
Two passport photographs
Any relevant educational certificates
The immigration card of the employer
The employment visa
Biometrics, including fingerprints
To obtain a residence permit, the applicant will need to provide the following documents:
A valid passport
Two passport photographs of the employee
The employment visa
A copy of the company's Commercial Registration
A copy of the business's immigration card
The employee's medical certificate
You may also visit our main Qatar page: Largest manpower supplier to Qatar in Pakistan
Let us take care of all your hiring needs from Pakistan. We are just an email away: info@kashmiroverseas.com