Saudi Arabia Iqama/Work Permit Fee Structure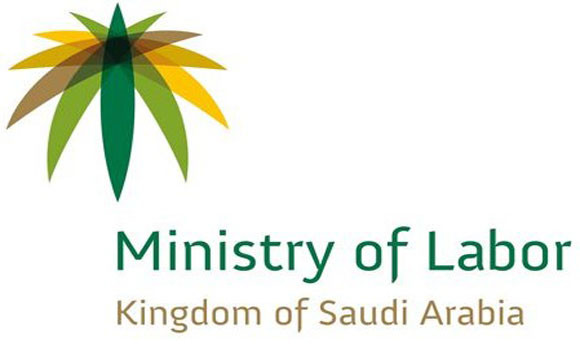 What is an Iqama?
Iqama is the work permit that allows expats to work and live in Saudi Arabia. It is issued by the Ministry of Foreign Affairs. An Iqama is only valid for one year, although it can be renewed quarterly. Iqama contains details like the name of the worker along with his picture, what kind of work they are eligible to do, the company or the person that is employing them, and how long they are allowed to be in the Kingdom. Failure to carry an Iqama identification card at all times can result in heavy fines.
Iqama Renewal
Iqama renewal is the responsibility of the employer. Article 40 (1) of the Saudi Labour Law states that the employer's responsibility is to pay the Iqama renewal and issuance fees. Likewise, Article 144 of the Saudi Labour Law says that the employer's responsibility is to provide health care and insurance.
Iqama Fees 2022
In Saudi Arabia, the Iqama fees are two types; Iqama Fee and Expat Levy. A valid health insurance policy is also a prerequisite to renewing Iqama. Furthermore, if an expatriate resident has dependents in his sponsorship he must pay the dependent fee to renew his Iqama.
Iqama Yearly or Quarterly Renewal?
Saudi Arabia now allows the issuance and renewal of Iqama quarterly. Previously, this was only possible on an annual basis.
Exempt Categories
House drivers, home-makers, and other domestic workers are exempt from paying the work permit fee. Small businesses with fewer than nine employees, including a full-time Saudi employer, are also exempt from paying the expatriate fee for two employees (only until March 2023). The fee exemption will increase to four workers if the workers include one Saudi citizen in addition to the full-time employer.
Iqama Issuance & Renewal Fees – 3, 6, 9 months to 1 Year
Iqama Fee for 3 months: SR 163
Iqama Fee for 6 months: SR 325
Iqama Fee for 9 months: SR 488
Iqama Fee for 1 year: SR 650
Insurance Fee for 1 year SR 600
Gosi Fee for 1 year SR 800
ATM Card Fee for 1 year SR 200
Expat Levy (Maktab Amal Fee)
The monthly work permit fee in Saudi Arabia is SR 800, and this can pay for a minimum of three months.
Expat Levy for 3 months: SR 2,400.
Expat Levy for 6 months: SR 4,800.
Expat Levy for 9 months: SR 7,200.
Expat Levy for 1 year: SR 9,600.
Expat Dependent Fee (Dependent Levy)
Expat residents in Saudi Arabia needs to pay the dependent fee of SR 400 per month per dependent.
Dependent Fee for 3 months: SR 1,200/dependent.
Dependent Fee for 6 months: SR 2,400/dependent.
Dependent Fee for 9 months: SR 3,600/dependent.
Dependent Fee for 1 year: SR 4,800/dependent.
After paying all of the fees mentioned above, the employer can renew the Iqamas of his employees online through the Absher or Muqeem portals.
Iqama Expiration Penalty
Failure to renew an Iqama will result in an SR 500 first-time penalty and an SR 1,000 second-time penalty. In addition, the holder of an iqama will face a fine and deportation in the event of third-time expiry.
How Check Iqama Renewal Fee Status?
Your iqama renewal requires the payment of the work permit fee. The work permit is also known as Maktab Amal. You can check the payment status of the Maktab Amal fee through the Wazarat Amal website (MOL KSA).
The work permit fee is non-refundable. Only your sponsor can create a work permit payment number through his Ministry of Labor account. Once created, the payment number will be valid for the next 15 days. If the payment is not made within the time limit, the number will expire.
In order to check the Maktab Amal levy payment status, please click this link: https://www.mol.gov.sa/IndividualUser/BasicInfo.aspx
Select the option "خدمة رخصة العمل" (means "Work Permit Service") see the below image for more clarification.
Enter the "Iqama Number".
Then press the "بحث" (means "Search") button below.
In the next window, you will be able to see the Maktab Amal Levy status and Payment Number.
If the status is "تم سداد" means payment is already made, If the status is "منتهي الصلاحية" means the number is expired because of non-payment: Check Naqal Kafala / Sponsorship Transfer Status online
How to Check Work Permit Levy Amount
In order to find out the exact Maktab Amal/Wazarat Amal Fees, first get your levy payment number.
Log in to your online banking or go to the ATM and follow the steps below:
Bill Payment > SADAD > Ministry of Labor > Postpaid
Then enter the "Wazarat Amal Levy Payment number" and press the continue
Here's a video which shows how to check the Iqama total fee:
You may also want to visit these pages related to Saudi Arabia Hiring:
Kashmir Overseas Saudi Arabia Profile and the Clients served