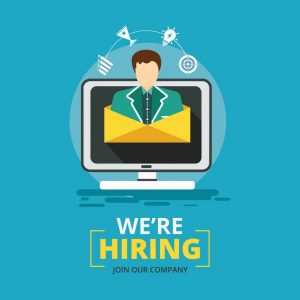 Being in the hiring business for a long time we've synthesized these basic hiring strategies employed by some of our best clients. These strategies if employed will get your hiring process streamlined.
1. A Comprehensive Job Description
A good job description includes not only a list of duties bit also the roles and responsibilities which will be assumed by the candidate.
Every organization also has a unique job culture and as such the job description has to be molded accordingly. This kind of job description also plays a major role in candidate on-boarding process.
2. Successful On-boarding
A successful on-boarding process guarantees a sense of commitment and productivity in the candidate. On-boarding is not only about training, it's more about inculcating the organization's doctrine, it's peculiarities and its traits into the individuals personality. This makes the candidate integrate seamlessly into organization's culture.
3. Search Diversity
A successful organization always looks forward to building a diversified workforce. Equal opportunity employment is not a gimmick, but is a workable solution.
A diverse ethnicity in a company's workforce which includes age, gender, race, nationality and religion fuels creativity which plays a major role in any modern company's success.
4. Putting Technology to Work
Our world is in a constant flux. And as such recruitment process has been significantly influenced. Social media has become a part of mainstream life as well as the hiring process. Employing the use of analytics, automation tools and even artificial Intelligence is increasingly in use to find the right candidate.
5. Avoiding Communication Gap
We have observed that communication gap in hiring process is costly. You continuously need to regularly follow up with the candidates and keep sending them updates throughout the recruitment process. Otherwise some other recruiter may take the away the fruits of your hard labor.
We're Kashmir Overseas Employment Services – One of Pakistan's largest overseas employment providers. If you're looking forward to hire from Pakistan you'll definitely want to check our company page Kashmir Overseas Employment Services